Limbo High Pressure Stainless Steel Vessel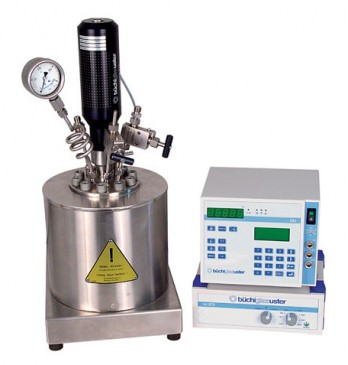 Very high pressure and temperature rated system for up to 5l.
The standard Limbo is designed for 350°C and 350 bar, although these limits can be increased on request. Stirring is enabled via the Cyclone 075 combined magnetic coupling and stirrer motor. Options include a lift and ATEX compliancy.  It is supplied ready to use complete with pressure gauge, rupture disc, Pt100 temperature probe and two needle valves. Stainless steel parts can also be made from a range of alternative metals.
Rated Pressure: 350+ bar
Rated Temperature: -10….350+°C
Vessels available: 100ml, 200ml, 285ml, 450ml
Safety: Rupture disc, manufactured to PED, CE marked
Temperature control: Integral electrical heating with built-in water cooling for precise control
Please contact us to discuss your requirements as specials are always possible.