MidiPilot Mid Scale Glass Vessel for Scale Up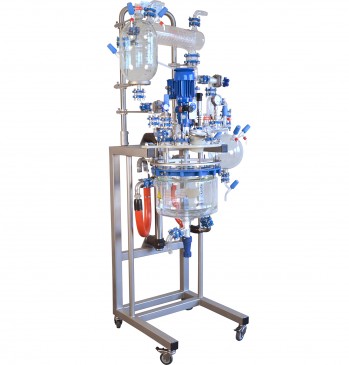 Available in 20 and 30 litre volumes.
ATEX rated stirrer drive with ceramic dry-running mechanical seal and glass lined steel stirrer.
Zero dead volume bottom outlet valve.
Rated from full vacuum to 1 bar, -60° to +200°C as standard, special versions rated down to -90°C.
The ETFE coated stainless steel cover plate is robust and provides support for the high torque agitator motor.
It is possible to fit a lift to allow the vessel to be lowered for easy access to clean.
Includes a simple glass distillation superstructure, constructed using the Buchiflex flexible glass joint to allow the glass components to be easily changed while still remaining vacuum tight.