Tinyclave Inert Pressure Vessel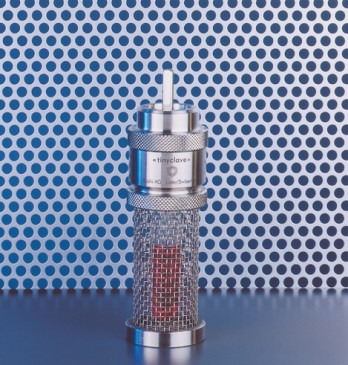 The tinyclave inert is our smallest and simplest non-metallic pressure system for reacting just a few mls
Our 'entry-level' system which is made in Switzerland by Büchi Glass Uster to the same exacting safety and manufacturing standards that apply to our largest reactors. Includes a choice of two simple glass vessels and  head unit which are very simply and quickly screwed together. It is supplied ready to use with rupture disc.
Rated Pressure: 10 bar
Rated Temperature: -20….150°C
Vessels available: 10ml, 25ml
Safety: Rupture disc, manufactured to PED, CE marked, safety screen
All wetted parts are manufactured using inert materials such as glass, PEEK, PTFE, PFA.